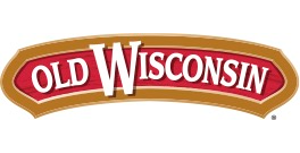 Old Wisconsin
Over 50 years ago, we began more than a sausage company, we created a legacy that led to Sheboygan, Wisconsin, being known as the "Bratwurst Capital of the World." Sheboygan has always had a proud German heritage—people with a strong work ethic and a history of excellent sausage. Old Wisconsin is built on this foundation, and it can still be tasted today in our quality and slow, hand crafted approach to sausage making. Sheboygan was a natural place to start.
The unique climate on the shores of Lake Michigan is perfect for sausage making. With that knowledge, Old Wisconsin began as Thielmann's, a small sausage shop owned and operated by Frank Thielmann and William Stolzman. Even today, we still use many of their high-quality sausage recipes. Due to increased demand, we opened our first plant in 1953 and changed our name to Thielmann's Old Wisconsin Sausage Company shortly after.
Learn a little more
About Old Wisconsin
In 1976, the purchase of Sheboygan-based Rammer Sausage Company more than doubled our sausage production. Impressed by our quality, Carl Buddig and Co., a family-owned meat processing company, purchased our company in 1981, changing our name to Old Wisconsin Sausage Company. In 1996 and again in 2015 we doubled our production with a new state-of-the-art plants where we continue to make award winning, premium sausage. Today, our commitment to flavor and quality remains the cornerstone of our popularity at parties, on road trips and anywhere else you want Better Flavor, Naturally.
Your Success
Our Opportunities
We are a family owned company that values family, diversity, community, and the long tradition of sausage making. We are #oldwisconsinproud!