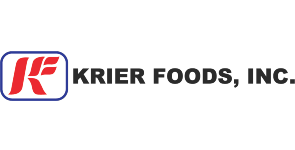 Krier Foods - JollyGood
Krier Foods, Inc., located in Random Lake, Wisconsin. is a fifth-generation, family-owned beverage co-packing company with a 100-year heritage of customer-oriented service. When it comes to beverage manufacturing, there is little we haven't done and nothing we can't do. We are:
• Committed to supplying the safest, highest quality and best value co-packaging products.
• Committed to quality at every step - from workmanship to equipment and controls to the finished product
• Honored to work hard and earn the trust of local, regional and national customers of all sizes.
Learn a little more
About Krier Foods
At Krier Foods, all team members play an essential role in our beverage co-packing work. As a family-oriented beverage contract packer, our innovative desire to serve beverage producers is driven by the people we hire and the lasting relationships we create with our employees, customers and community. We look for dependable, hardworking individuals that take pride in the work that they do.
At Krier Foods, you're more than just an employee number, where fellow team members know you by your first name. We pride ourselves on our family culture and you'll find many generations of family members working right alongside each other. With careers at Krier Foods, full-time employees receive benefits that include Health/Dental, Vision, Life, Disability, 401(k) with company match, Paid Time Off, Tuition Reimbursement, additional training and developmental programs and much more! As an added bonus, Krier Foods regularly holds events (cookouts, holiday parties, etc.) for employees throughout the year, where we make sure to serve up some of our Wisconsin-famous Jolly Good Soda.
Your Success
Our Opportunities
Krier Foods - JollyGood
551 Krier Lane
Random Lake, WI 53075
920-447-3154
https://krierfoods.com
Kelly Wiebelhaus, Human Resources Manager
Kellywiebelhaus@krierfoods.com
Directions