Acuity
We are a mutual insurance company headquartered in Sheboygan, Wisconsin. We are trusted to protect over 125,000 businesses, 300,000 commercial vehicles, and nearly 500,000 homes and cars.

Nationally recognized as a top workplace, each employee understands that their work impacts the mission and vision of our company. This culture truly starts at the top, with CEO Ben Salzmann and our leadership team. Employees enjoy flexibility and trust, regular employee entertainment activities, fitness resources (including virtual classes), and outstanding benefits, including an industry-leading company 401(k) contribution.
Mission: Our mission is to protect and enhance the well-being of individuals and families by helping them manage risk and rebuild shattered lives when disaster strikes. This is demonstrated in our commitment to customers, agents, employees, and the community.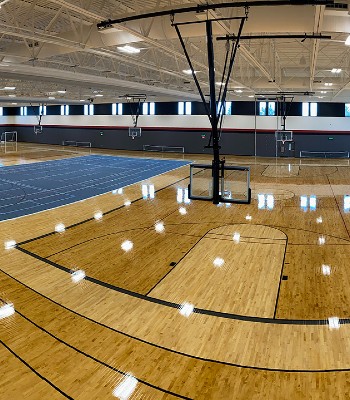 Learn a little more
About Acuity
Started in 1925, Acuity is a property-casualty insurance company based in Sheboygan, Wisconsin, with employees working across the United States. We have a strong belief that insurance is more than a piece of paper—it's a promise to our customers. We strive to make insurance less confusing so customers can live confidently. We focus on delivering friendly service and a top-tier claims experience.
As a growing company, we are looking for innovative and inquisitive people who are great teammates, driven to accomplishment, and committed to continuous learning. We are driven by our Common Purpose: We dare to care for our family of employees, agents and customers, by staring down risk.
At Acuity, our culture is built on our core values of developing and empowering people, acting with integrity, having fun, driving excellence, innovating, working as a team, having open communication, and respecting and trusting others. We understand that a good work environment involves a hardworking attitude with the ability to let loose, which has helped us grow as a team and company.
We are regularly recognized as a workplace that is inviting, innovative, and fun, creating a climate where employees achieve excellence for themselves, the company, and our customers.
• Named to the Glassdoor's Top 100 Places to Work and Forbes' lists of America's Best Mid-Size Employers, Best Employers for Women, and Best Employers for Diversity
• Our Employee Activity Committee organizes dozens of events each year, enhancing Acuity's unique culture
• On-site facilities include a fitness center, a recreation center, mothers' rooms, a rock-climbing wall, employee gardens, and more
• Virtual resources and activities, and remote work opportunities
• Quarterly companywide meetings keep employees up to date on all areas of the company
• A true open-door policy is maintained by all managers and executives
• Strategic planning involves all levels of the company
We have a proud history of corporate philanthropy and hosting charitable events at our headquarters. Guided by the Acuity Charitable Foundation, we are dedicated to enriching lives through social stewardship, capital investment, and support of education.
• Acuity employees are empowered to decide how to distribute a year-end donation of $500,000 among several charities.
• The Acuity Health Challenge is an annual community event that raises thousands of dollars for worthy local causes.
• Throughout the year, Acuity and its employees support charities of all types with our collective time and resources - from local cultural organizations to mobile health clinics to veterans' support groups and more.
We understand that healthy employees are happy employees. Acuity offers a state-of-the-art 27,000-square-foot fitness facility for our employees that includes weekly fitness classes put on by athletic trainers (including virtual classes for those working from home). Our multi-purpose recreation center features three full-sized basketball courts with a running track and allows employees to play basketball, pickle ball, tennis, volleyball, or Futsal. Employees also have access to our 40-foot climbing wall and several miles of outdoor walking trails as an added fitness benefit.
Acuity is looking out for employees' financial wellness, too. A career at Acuity provides generous health coverage—Acuity pays 85% of premiums and contributes generously to employee health savings accounts by matching the deductible, minimizing out-of-pocket expenses. Acuity also contributes 8% to each employee's 401(k) regardless of the employee's contribution.
Employees are the CEOs of their careers. We truly believe that each employee's work impacts the mission and vision of the company. Employees are proud of the contributions they make. To all of us, this isn't just a job but a meaningful career.
We strive to promote from within, and 10% of employees experience promotions each year. In addition, we offer continued training and unlimited education reimbursement that all employees can take advantage of.
Your Success
Our Opportunities