Colleges &
Universities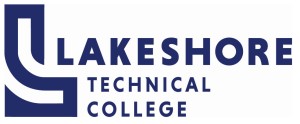 Lakeshore Technical College
As a Wisconsin technical college, with over 8,500 students, we take pride in making education accessible to everyone, wherever they're at in life. As a Wisconsin technical college, we take pride in making education accessible to everyone, wherever they're at in life.
We have been offering programs and courses in person, online, and through iFlex mode for several years. We converted 691 program courses to online so students could learn safely in spring 2020. Knowing the majority of our students prefer in-person learning, we gave them the choice to learn online or in-person for summer 2020 and going forward. Our Workforce Solutions division also offered online and in-person seminars so employers could safely continue developing their workforce. We continue offering choices to students so they can learn in the manner that suits them best.
75.00

% Grads

Employed by local companies
92.00

% Grads

Employed within six months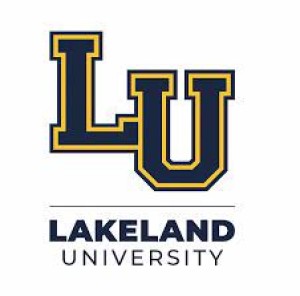 Lakeland University
https://lakeland.edu/
Lakeland University is a Bachelor's and Master's Degree-granting liberal arts institution related to the United Church of Christ with nearly 3,500 students enrolled across 24 countries. Our international institute offers more than 30 majors, including our newest academic programs including Bachelor's Degrees in Food Safety and Quality, Graphic Design, and Management Information Systems as well as a new Master of Science Degree in Leadership and Organizational Development.
We offer evening and online courses through our centers in Milwaukee, Madison, Wisconsin Rapids, Chippewa Valley, Fox Cities, Green Bay, and Sheboygan. Lakeland also offers an Associates's Degree program at our two-year international campus in Tokyo, Japan.
Lakeland is an Experiential Education institution. We believe the best way to learn is by pairing knowledge with practice.
2200.00
Undergrad & grad students
95.40

% Grads

Employed within 6 months
21.00
NCAA Varsity athletic teams

University of Wisconsin - Green Bay (Sheboygan Campus)
https://www.uwgb.edu/sheboygan/
UW-Green Bay fearlessly faces challenges, solves problems, embraces diversity and forges access to education for all who seek it. That enterprising spirit has made this University the fastest-growing UW school in the region. With campuses in Marinette, Manitowoc, Sheboygan and Green Bay, our mission is to teach all who want to be taught.
With a student population of around 700, UW-Green Bay, Sheboygan Campus offers a private school feel at a public school price. The campus' exceptional faculty and staff make sure every student gets the instruction, guidance, and attention they deserve.
STEM careers are in high demand, and students at UW-Green Bay, Sheboygan Campus can get their start on these valuable degrees thanks to the Center for Engineering Studies on campus. New labs and the latest equipment are available to help students learn and thrive in this exciting career field.
Mechanical Engineering program at Sheboygan campus
Become an Engineer
The University of Wisconsin-Green Bay is proud to announce the newest and only Mechanical Engineering program in Northeast Wisconsin. Part of the College of Science, Engineering, and Technology and offered through the Richard J. Resch School of Engineering, the Bachelor of Science in Mechanical Engineering is designed as a cutting-edge program that will offer students individualized attention from award-winning professors, hands-on education with state-of-the-art equipment, and opportunities for research and internships with some of the largest companies and employers in the region.
100000.00

$

awarded scholarships
200.00
Majors, minors, programs offered